Cultural Renaissance
In the first decade of the 1900's a cultural wave swept Nova Scotia. Numerous grand opera houses, cultural centres and stage houses arose, from Yarmouth to Sydney.
In Wolfville, the Niklet was hosting weekly "motion pictures" in the Temperance Hall when William Marshall Black purchased the business. To expand, Black began construction on the back of Main Street's T.E. Hutchinson building which his wife Ellouise E. Black purchased on January 16, 1911. By July, Valley residents stepped into a completed 500 seat Opera House with "Up-to-date Equipment", steam heat, electric lights and "a telephone from the Box office to the Stage."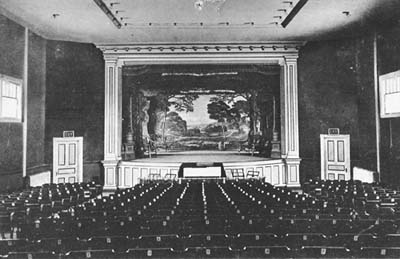 Opera House 1911-1923
Opening Days
Even though the venue was "not nearly completed" the first event occurred June 13, 1911 when the management made "temporary" arrangements to give "everyone an opportunity to view…A Tale of Two Cities…over three thousand feet of moving picture…in a well ventilated roomy house."
The next evening a selection of motion pictures was screened and a telephone and telegraph were brought in to present provincial election results "from the stage." (Liberal George Henry Murray won, Nova Scotia's ninth and longest serving Premier-27 years).
The first professional live event in the completed facility was Hal Reid's At The Old Crossroad (August 1, 1911).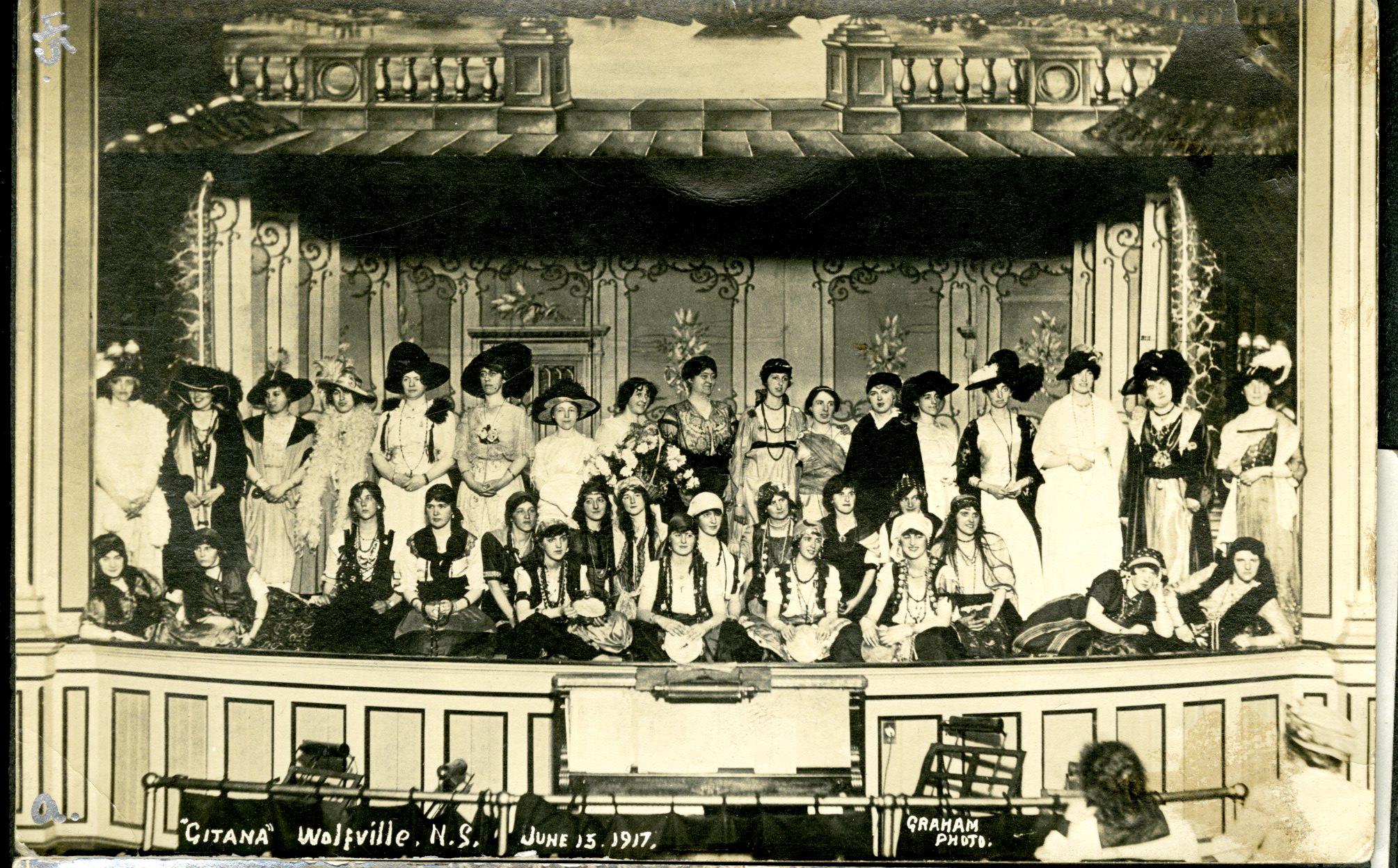 Opera House Offerings
From opera and operetta, vaudeville and traveling theatre companies, local school and Acadia University productions and "young ladies from Wolfville" providing musical and dramatic entertainment", to silent motion pictures, Chautauqua, community meetings and "a direct wire from Halifax Headquarters" [that] "provided the latest flashes of war news" (August 1914)-the new "Modern Theatre" presented all this and more.
Cast of Little Women 1923: