Modern Theatre
The grand old Orpheum Theatre closed its doors forever on April 5, 1947 at the conclusion of the 8:45pm screening of Heldorado starring Roy Rogers and Trigger!
Gerald Spencer of St. John, N.B. had purchased the building "and the present [wooden] premises [would be] replaced by a new theatre which it is stated will be a credit to the Town of Wolfville and the owners alike". And in fact it would be "more attractive and modern than any in the Maritime Provinces."
First in Canada
"Notwithstanding the great difficulty procuring materials" in the early post-war period, the process would take six months, something that caused "Wolfville merchants to notice] a very material difference in receipts because of the absence of the theatre." With steel and bricks, the new theatre was not only "fire proof" but also had the first radiant heating system in a Canadian theatre, using "two miles of piping under the concrete floor."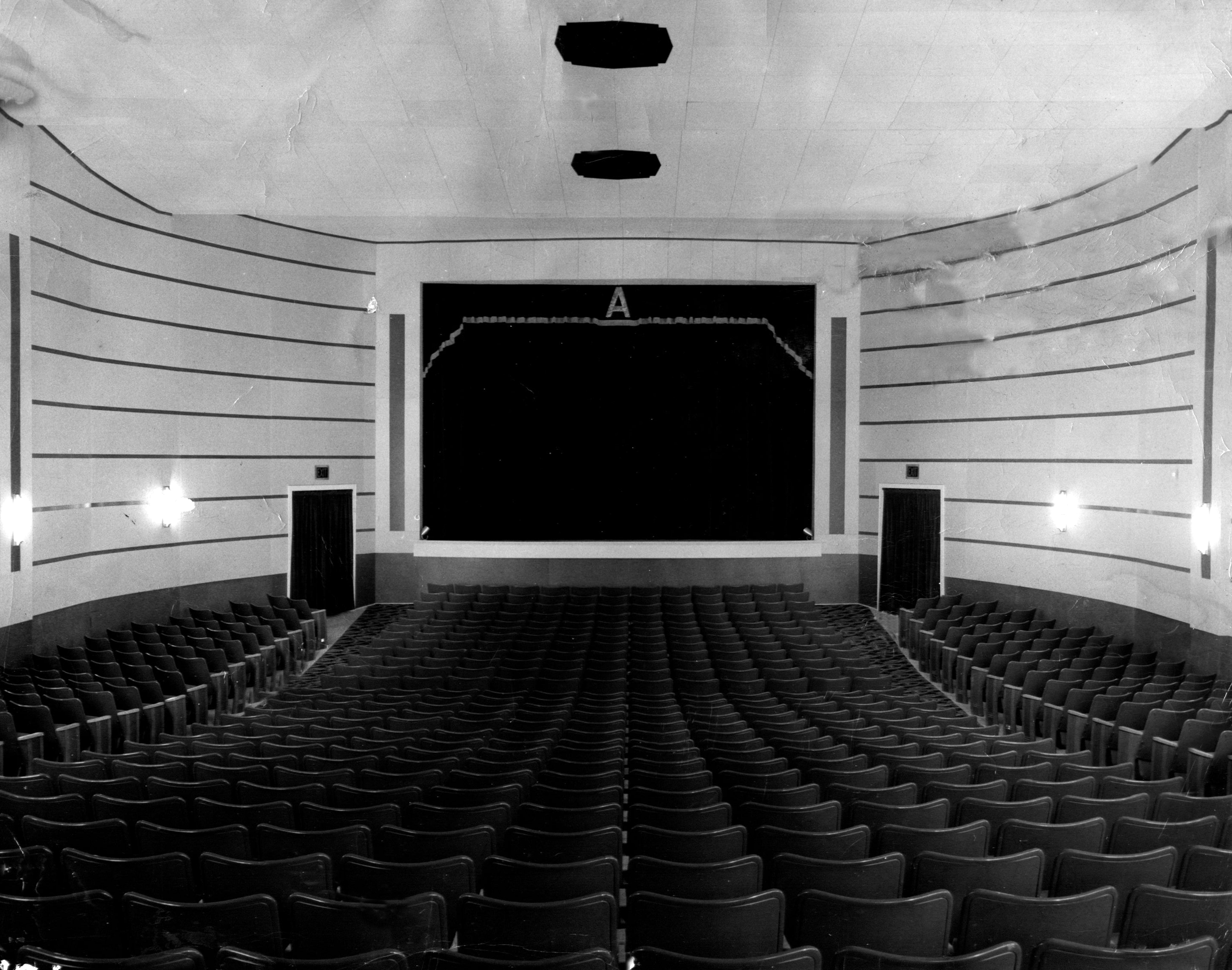 Opening Details
With Bing Crosby's hit musical Welcome Stranger on the new "Acadia" neon marquee, the doors opened to the public on Monday October 6, 1947. Under the management of Mr. William Clamp, "this fine theatre capable of holding approximately 700 people was filled to overflowing for both performances." A "sweets Show-case" tempted customers as they passed the interior boasted a "tiered ceiling equipped with ventilators and electric fans". The walls were "finished in tow tones; the horizontal lines giving a pleasing modernistic touch." "Soft lighting fully illuminating the interior [was] arranged on the pillars." "Velour curtains in wine edged with gold" matching "beautifully upholstered spring seated chairs." Much was made in the press of the theatre's construction and interior decor.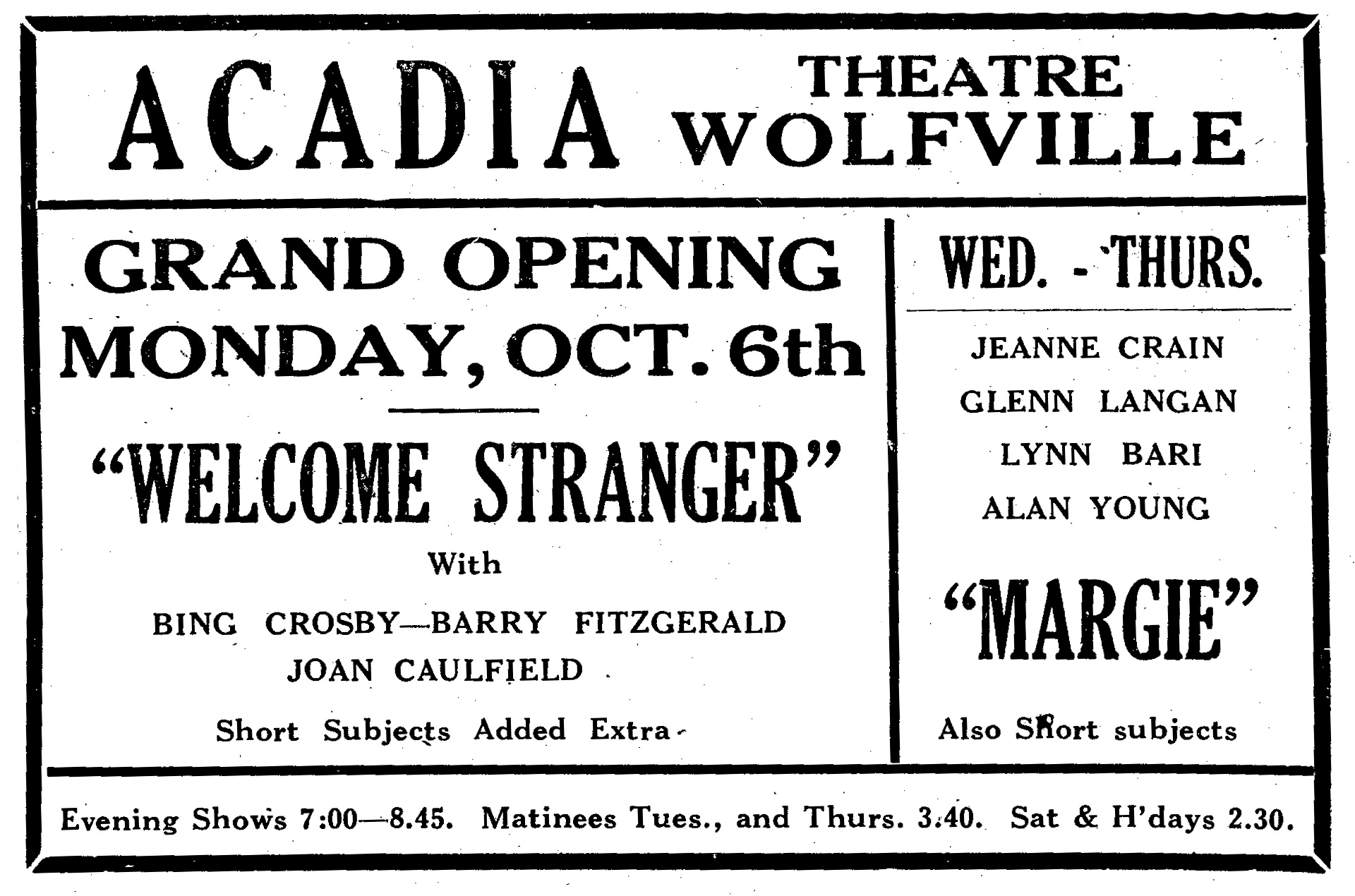 Less Stage and More Screen
The old stage was now gone. Initially, a temporary stage was available to continue support for community events, as had been the case for the past 35 years. The new Acadia Theatre, however, was first and foremost a motion picture venue, so eventually the stage was retired.
"Going to the movies" was by now a significant part of Acadia University life and this continued during the early years of the Acadia Theatre as well. But student interest increased even more with the arrival of a new young manager in 1953.