When a Door Closes….
The Acadia Cinema's end (2000) left a hole in the heart of Main Street, a long-cherished tradition gone forever and a significant cultural gap to be filled. A new Fundy Film Society (FFS) rose to the occasion. With no home in town, screenings began at the Empire Theatres (2002). Success was immediate.
…Another One Opens
October 2002: Fundy Film Society Board member, Al Whittle, still supervising the building, permitted Fundy Film volunteers to sell tickets for their Empire screenings in the former Acadia lobby. While there selling tickets, Al shared the news: the latest deal for the building, a hotel, had fallen through and "it's back on the market" he told a little band of FFS members. On that day those present hatched a serious plot to purchase, rebuild and re-open a new theatre in the Acadia Cinema building.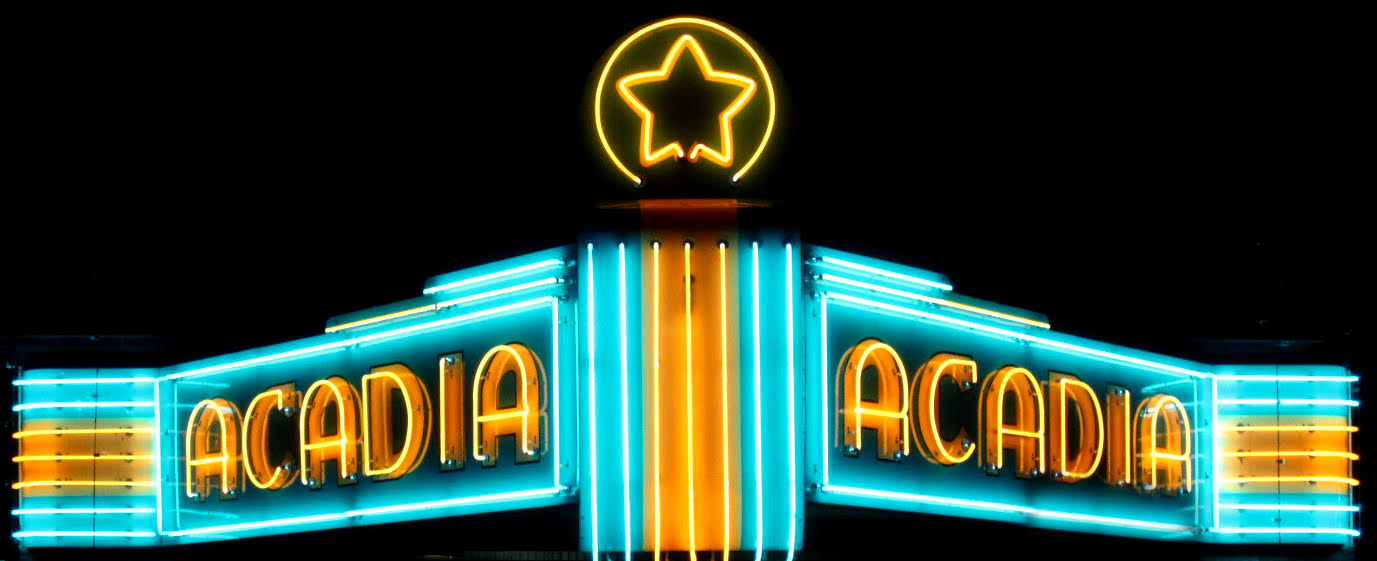 A New Cooperative
Before the end of 2002, a Steering Committee, eight volunteers, had worked out a plan and three signed papers to create the Acadia Cinema Cooperative, Ltd (December 2002). Shares ($100) went on sale in January 2003.
Tidal Wave of Response and a Deal
Across Canada and the world Acadia alums and former residents joined the wider local community and fellow Nova Scotians to save the theatre. An early share purchase came from Japan!
By March 2003, the new Cooperative, with a Board of Directors, had raised over $120,000 in share sales and was able to enter into a joint agreement with Just Us! Coffee Roasters Co-op to purchase the Acadia Cinema building from the owners, Al's original employer in New Brunswick. ACC would develop, own and operate the new theatre facilities. Just Us! would do likewise for a cafe on site.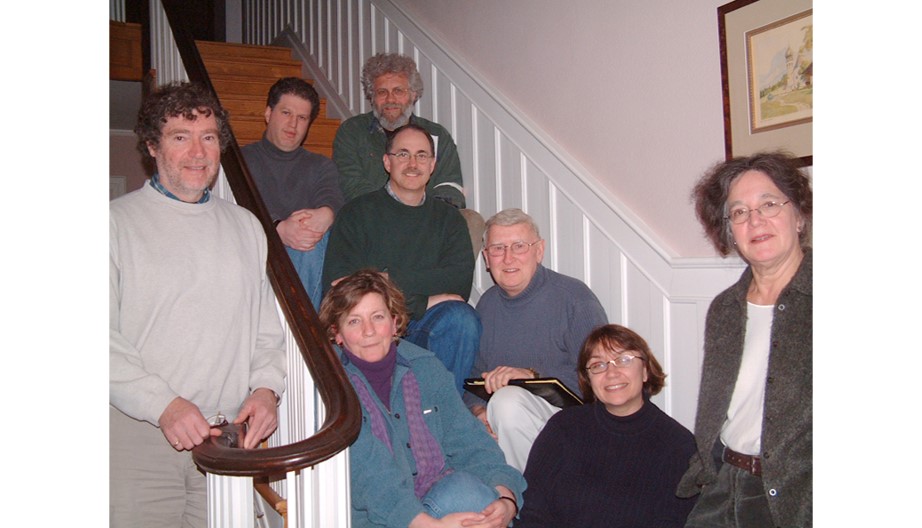 Volunteer Success Story
From the earliest days ACC has received unprecedented support from shareholder and community volunteers who planned and even designed the 160 seat, state-of-the-art venue for cinema and live performance.
Two volunteers removed the tri-plex's walls while another Co-op crew refurbished the second-floor rental income apartment. (Summer 2003). Inquires, then contract bids, were made.
Creative volunteer PR efforts led to more share sales which helped complete the purchase and the Co-op applied for and received a federal (ACOA) grant allowing construction to begin (May 2004). More volunteer work completed the space enough to welcome anchor tenant Fundy Film Society to open the theatre (Fall 2004).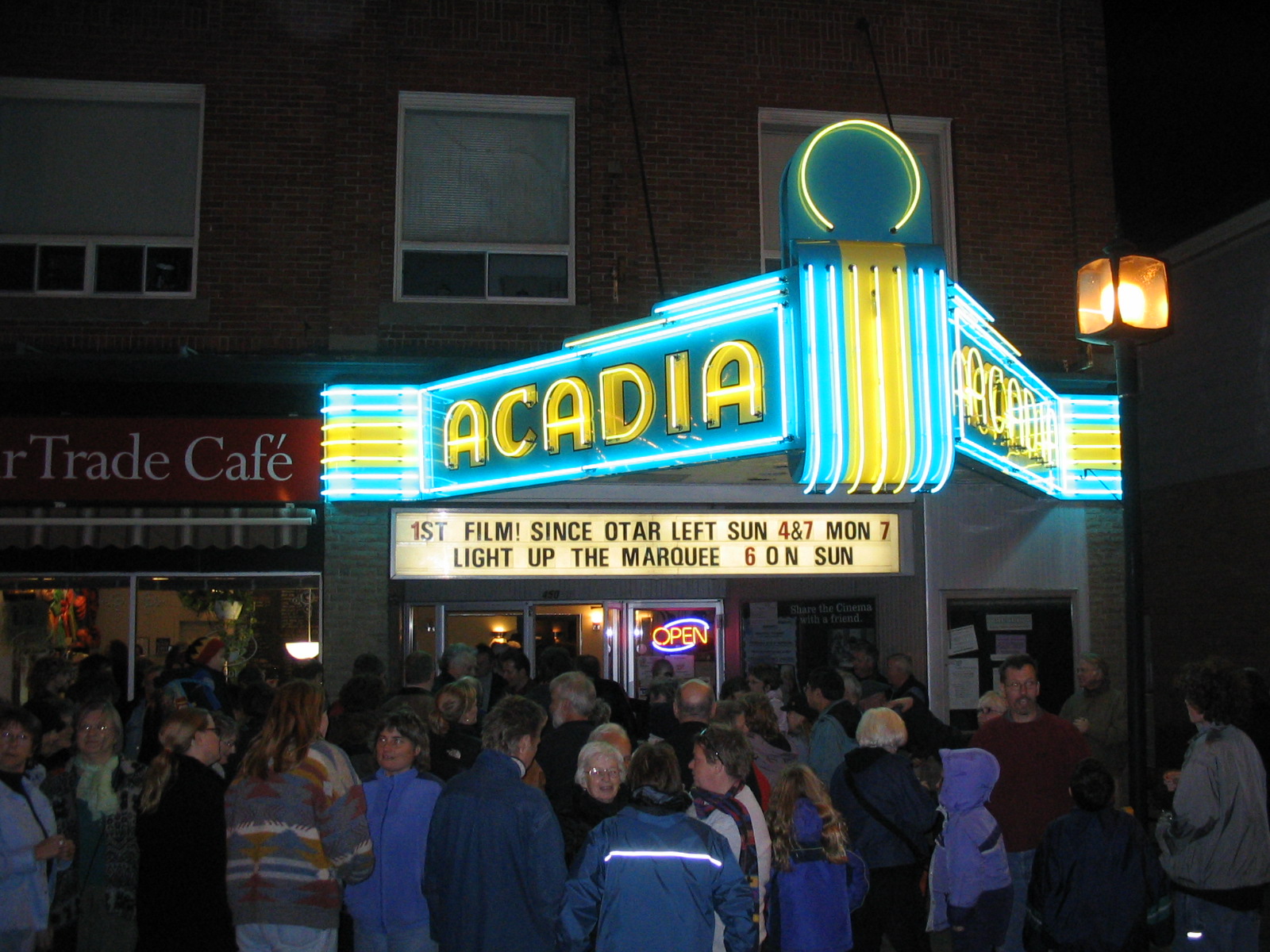 Grand Opening for Al's Place
Wolfville's Main Street was packed at dusk on Novmeber 7, 2004, awaiting the formal "lighting" of the "Acadia" landmark marquee. Newly refurbished with contributions from both the Town of Wolfville and Acadia University. Mayor Stead and President Dinter-Gottlieb pulled the symbolic lever (volunteer built) to the crowd's delight. The FFS patrons entered the new Al Whittle Theatre, named in honour of the man who had lovingly managed the former movie house for 47 years.
Ready for Live Performance
With funding assistance from community businessman John MacKay, the superior sprung stage was installed and more volunteers completed the theatre enough to book live events (early 2005).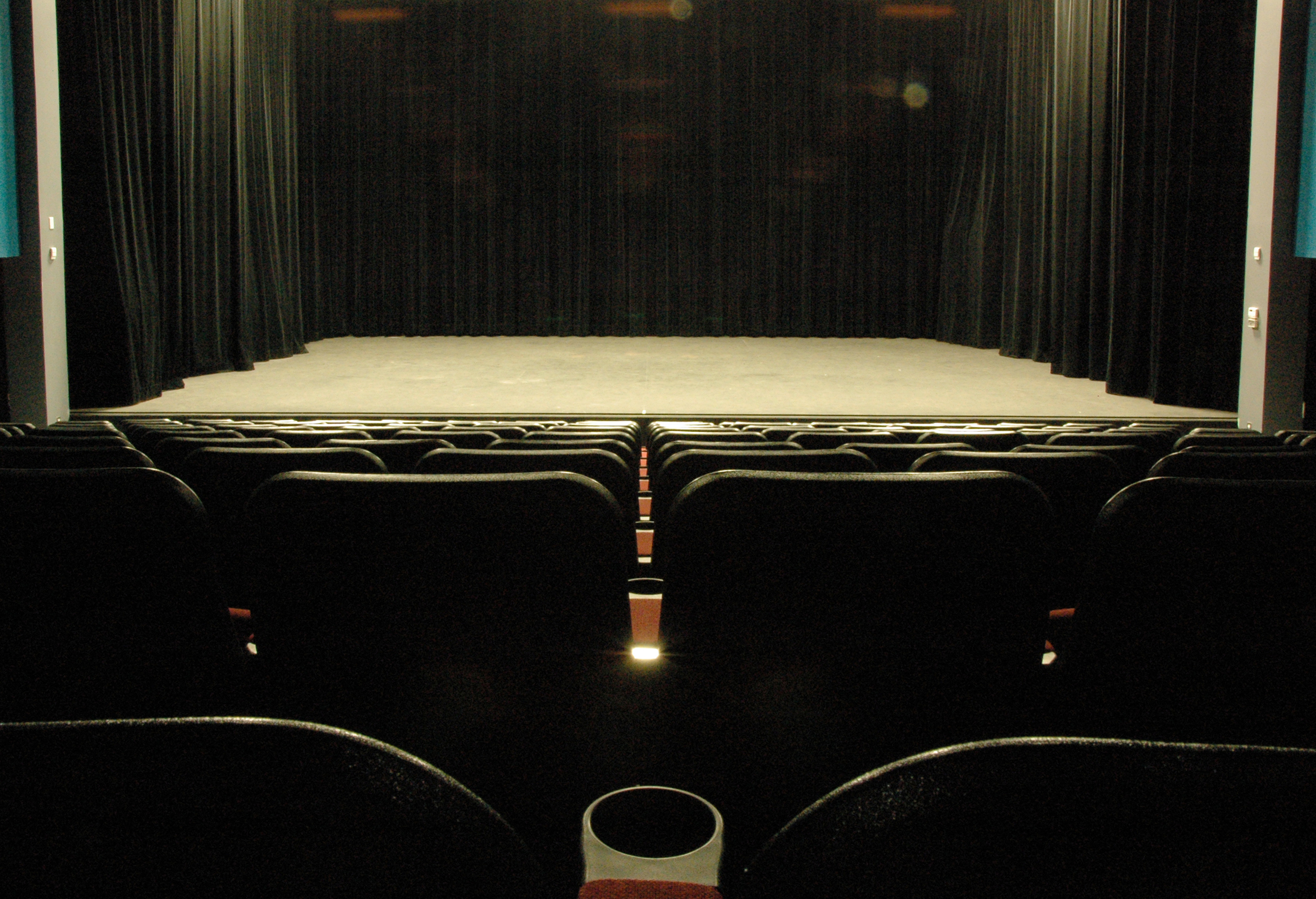 Community Cultural Facilities
Today's facilities have evolved to include Jack's Gallery in the lobby (2009) and second floor Studio-Z (2010). The Acadia Cinema's Al Whittle Theatre hosts the broadest range of live performance and weekly cinema while offering a superb venue for community, cultural and educational opportunities.